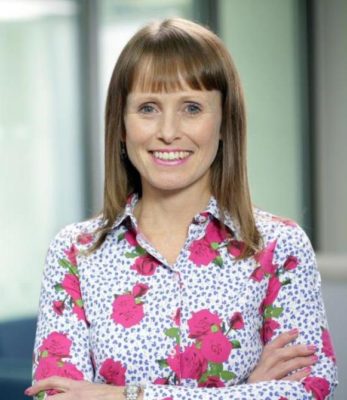 Cath qualified in 1995 and trained in Sports Medicine at Bath University. She has worked with an extensive range of different sports people, ranging from Paralympians and Olympians and to the occasional exerciser. She was a Sports Physician at the 2012 Olympic Games and the 2002 Commonwealth Games. Cath specialises in the diagnosis and treatment of all musculoskeletal conditions, whether acquired through sport or otherwise. She has a particular interest in helping people recover after surgery, or those who have failed to recover despite previous treatment.
Clinical Director, Hily Perpinyal interviews Dr Spencer-Smith.
Low Back Pain is a common problem that affects most people at some point in their lives. What are the main causes for it?
Back pain is very much multifactorial in the making, and whilst true 'injuries' can be the cause of pain (e.g. falling from a horse or carrying out some ill-advised lifting of something very heavy), the majority of our symptoms are generated by slowly acquired abnormal loading and tightening of structures. Typically, this may be brought about by our everyday sitting and poor working postures (let's face it, Mother Nature did not design us to sit for long hours at desks), lack of general activity, (through sedentary lifestyles), weak action of muscles (such as our glutes and trans ab muscles) and joint stiffness (e.g. when stiff hips adversely influence our backs). If we experience pain we may learn to avoid movement – when actually 'motion is lotion' for the majority of back pain. Carrying a bit too much timber can compound the problem.
Is there anything we can do to prevent low back pain?
In the simplest terms, we need to MOVE MORE! Throughout the day we need regularly change our working postures, so that a few times an hour, we transfer from sit to stand, we walk about the office, and we escape the desk. Getting a proper desk and chair which is set up to be functionally correct for you, and when carrying things, we need to get symmetrical and resist carrying all the weight in a giant bag over one shoulder. The majority of us would benefit from getting more frequent physical activity, and increasing our lumbar pelvic control and strength, as well as flexibility, through activities such as pilates and front crawl swimming.
Whilst physiotherapy cannot correct osteoarthritis or a slipped disc of the lower back, can it be useful in symptom relief? Are some type of exercises better than others?
Good physiotherapy is key when you have back difficulties. We have to remember that some processes that happen in spines (e.g. changes in discs and facet joints) can naturally occur as a result of aging, but we know that many patients who have these changes on MRI do not have symptoms. In other words, it's rarely a single 'lesion' which brings about pain. Pain is an 'experience' – one which brings about sensations and emotional changes. Physio can do more than just provide symptom relief – it can positively improve control and strength around painful areas, improve our movement patterns and reverse 'pain inhibition', and make us more robust. Many of us will have deconditioned muscles when develop back pain, and we're moving away from the blanket idea of 'core stability' exercises, to focusing on tailored treatment.
For example, you might have facet joint pain because you have some early wear in your hips which generates stiffness. A good physio might look to increase hip mobility, correct a patient's lack of body positioning awareness, help them to activate their glutes better, and maybe improve their thoracic mobility. Some of these kinds of exercises can be propagated through pilates and gym work, but the person with the pain needs to be assessed in totality – both in terms of how they are moving, and their understanding of what pain is all about. We used to think that pain was fixed, unchangeable, and 'chronic', and we now know that pain is not fixed, our bodies and brains are plastic, and we can change pain through new practices such as 'graded motor imagery',and mirror therapy, which literally helps to retrain our brains.
What are your thoughts on steroid injections for low back pain? Can they have a long term effect?
Occasionally a patient may be advised to consider having an injection for back pain. Injections, which may typically consist of a foraminal root injection (to bathe an inflamed pinched nerve, e.g. in severe sciatica), or facet joint injections, can be helpful, but only in the context of them being backed up with good physio and rehabilitation. Think of them as helping to break a pain cycle, so that gives you a window of opportunity to work hard at physio, and restore normal movement.
A special thank you to Cath for taking the time to give us a great insight into back pain.
For more information about Cath or SpotDoc visit the SportDoc website.