We have grown from strength to strength thanks to the support of our loyal clients
Anonymous, Chelsea
Wanted to say a thank you to Home Physio Group, especially Sharmin, she is amazing and has really helped John get back to his usual self after suffering from Covid-19. It has really been a tough ride for him over the past months and this is the first time we have seen him back to his usual spirited self which is heart warming. Please pass on our very positive feedback to Sharmin 
Dolors, Epping
I am extremely satisfied with the service provided by Home Physio Group. Ola provided a very comprehensive assessment of my condition, gave me exercises to do that he explained in detail, looked at my home working station suggesting adjustments, and was overall very professional and showed his knowledge of the subject. He followed COVID safety measures. I have made a remarkable recovery and I was back to work from home full time, two days after his visit, when I was unable to sit down or stand up straight.
Alison, Barnet
Michael was very helpful when he visited me for physio exercises following a fall after I fractured my hip. He was encouraging and motivational and gave me just the right exercises to help my recovery. His has a very sympathetic and patient manner, making the sessions comfortable and straightforward.
Fiona, Notting Hill
Home Physio Group have looked after our Mum's needs impeccably! Their physios are fully experienced and have made a huge impact in Mum's recovery from a lower fractured spine to in a short space of time being able to walk again unaided and manage stairs! The team have managed to provide a high quality service despite the challenges working in these covid times have brought. Their office staff, especially Nicola, has been amazing with flexibility and understanding to their client's needs. Would highly recommend Home Physio Group.
Roger, Victoria
I have used Home Physio Group to provide a service for my sister who is virtually bed ridden in a flat in Central London. The physio who has provided the service- Betty – has been excellent. She has taken time to win the trust and confidence of my sister and having done this she has persuaded my sister to be more confident about her physio programme. Betty has made real progress in getting my sister to undertake some specific exercises and has also persuaded her to use her wheelchair in her flat and go out, something she has not done for a long time. Overall I am delighted with the progress and with the service Betty has provided, she has excellent social skills to support her technical physio experience and I would thoroughly recommend her.
Sarah, Watford
This has been an excellent service, from the smooth administration and payment with the office staff to the professional care of the visiting physiotherapist. Having a regular at-home service was critical in my elderly father's recovery from complex knee surgery and I think that it made the world of difference. The team were not pushy in selling additional sessions, and there was flexibility on both sides if sessions needed to be changed at short notice. I would use them again, and recommend them.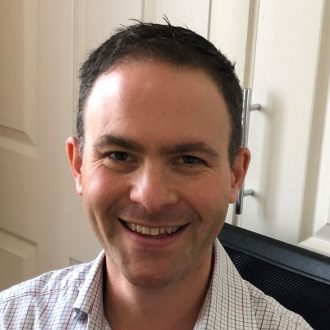 Adam covers North London & Hertfordshire. He has a special interest in elderly rehabilitation, musculoskeletal, and orthopaedic injuries
Call us on 020 7096 0684

You can discuss your requirements with one of our specialist case managers