We have grown from strength to strength thanks to the support of our loyal clients
Hasham, Bounds Green
My father is elderly and has Lewy Body Dementia. Mob's has been working with him for a few months now and there has been a definite improvement in his mobility, muscle strength and confidence. I cannot thank him enough for his valuable input, utmost professionalism and motivation that he provides. Thank you so much to Home Physio Group.
Lilian, Surbiton
Matt has been visiting my husband for 7 weeks since he had a hip replacement after a bad fall. Matt's weekly challenging exercises have certainly helped Harold to make slow but steady progress despite his Parkinsons. We are both grateful for Matt's professional input and encouragement.
Carol, Bexleyheath
My husband had major neuro back surgery a few years ago and getting him to get back on his feet was very difficult, the hospital physio was useless, only did core exercises and did not try to get him walking at all. I phoned Home Physio Group and Mobs came to see my husband. At the first appointment Mobs gave him different exercises to do and in such a short space of time my husband's confidence grew and is getting better and better.
Ginnie, Blackheath
Megan has been putting my husband back on the road ever since his leg had an aneurism bypass. She has been so patient and done wonders with him. We will be continuing with Home Physio Group as soon as he has had surgery on the second leg. This is money so well spent!
Frank, Rotherhide
I must say that I am very pleased with the physiotherapy that my Mum has been having by Home Physio Group, she has made such good progress. She seems to follow Jack`s exercises with a fresh burst of energy that was missing before. Highly recommend Home Physio Group.
Lorna, Stevenage
Following a total left hip replacement in April 2021 my husband was advised by his surgeon to have a course of physiotherapy to speed his recovery. As both of us were unable to drive he decided to use the services of Home Physio Group who sent a physiotherapist to our home. Reggie proved invaluable. Apart from giving my husband some additional exercises he also suggested adaptations to the exercise programme provided by the hospital where the operation was carried out. These worked extremely well and we are very pleased indeed with the service which we received. Some friends have said it was an expensive option. We disagree. Excellent advice and assistance in our own home was worth every penny. We heartily recommend both Home Physio Group and Reggie.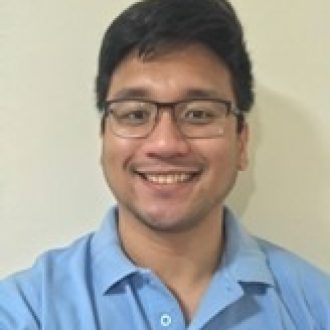 Reggie covers Milton Keynes and Luton. He has an interest in treating neurological, elderly musculoskeletal and orthopaedic conditions
Call us on 020 7096 0684

You can discuss your requirements with one of our specialist case managers