We have grown from strength to strength thanks to the support of our loyal clients
Jodi, Tottenham
Francesca is a great physio. She has a friendly and caring manner, which is really important for me. Over a few sessions she really helped my back problems. She is very knowledgeable. In addition to massaging the muscles, she helped me with important muscle strengthening and flexibility exercises, and helped with practical advice on ergonomics, how to set up my office chair and desk area to prevent back problems, how to sleep to improve my back problems, and advised on shoes that would give me more support. It is also really helpful and convenient that she travels to your home. Great physio and great service from the team!
Jeffrey, Newcastle
I found the group offered a first-class operation. My physio Laura was extremely helpful in explaining what she was doing and offering a top service. Giving and teaching lessons on how to assist in exercises that were correct for me. Highly recommend Home Physio Group. Thank you.
Lindsay, Saffron Walden
Home Physio Group is a fantastic service, they come to your own home at a time that suits you. Our physio Tommy was the perfect balance between compassion and that extra push to go that bit further. Thanks to him my husband's injury healed much quicker than anticipated. Highly recommend him.
David, Abbey Hey
My mother was recovering from hip replacement surgery, and we booked Naomi in for 5 sessions a couple of weeks after she was sent home. She immediately connected with my mother, and she made great progress during the sessions and afterward with exercises which greatly improved her mobility and general confidence. I would highly recommend her!
Daniel, Winchmore Hill
Antonella is providing great elderly physiotherapy to our family, tailoring the sessions carefully, being friendly and following up with to specific recommendations. I highly recommend to others.
Stephen, Holborn
Quick easy booking and fabulous physiotherapist, Martina! Could not have asked for more. Great service to your front door.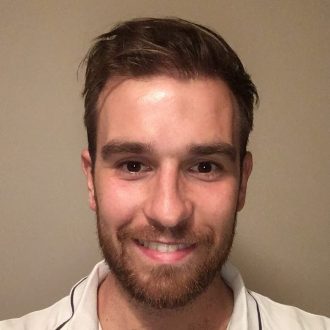 Dan covers Central & South London. He has a special interest in treating sports & orthopaedic conditions and caring for the elderly
Call us on 0330 335 1016

You can discuss your requirements with one of our specialist case managers