We have grown from strength to strength thanks to the support of our loyal clients
Roger, Victoria
I have used Home Physio Group to provide a service for my sister who is virtually bed ridden in a flat in Central London. The physio who has provided the service- Betty – has been excellent. She has taken time to win the trust and confidence of my sister and having done this she has persuaded my sister to be more confident about her physio programme. Betty has made real progress in getting my sister to undertake some specific exercises and has also persuaded her to use her wheelchair in her flat and go out, something she has not done for a long time. Overall I am delighted with the progress and with the service Betty has provided, she has excellent social skills to support her technical physio experience and I would thoroughly recommend her.
Sarah, Watford
This has been an excellent service, from the smooth administration and payment with the office staff to the professional care of the visiting physiotherapist. Having a regular at-home service was critical in my elderly father's recovery from complex knee surgery and I think that it made the world of difference. The team were not pushy in selling additional sessions, and there was flexibility on both sides if sessions needed to be changed at short notice. I would use them again, and recommend them.
Sukhvinder, Barking
Having had difficulty in tracking down a practising physiotherapist during lockdown I was lucky enough to find Home Group Physio, who offered home visits. I initially spoke to Hily Perpinyal, one of the clinical directors I believe, who was extremely helpful, being informative, friendly and very efficient, Hily arranged for a home physio appointment within the week. My HPG physio for over the last month has been Aimee, Senior MSK and Sports Physiotherapist (MCSP). Aimee has in just a few sessions helped me from being immobile to making an 80% recovery. Mainly through her expertise and exercises but also by recognising the NHS advice I had been given regarding my painful and unusable right knee was incorrect. Aimee was not happy with what I had been advised and immediately referred me to a consultant orthopedic surgeon who after seeing my MRI scans concurred that the state of my knee was a lot more serious than what I had been told and luckily this prompt analysis helped reshape my recovery program and physiotherapy, with instant results, avoiding lasting damage. Aimee explains the benefits of each of my exercises and patiently assesses my strengths and weaknesses and then alters following exercise schedules to balance and speed up my recovery, to great effect, she has been invaluable. I heartily recommend both Home Physio Group and Aimee. I cannot fault their services.
Steven, Walthamstow
Home Physio Group have provided an excellent service. Mobs has worked with me as I recover from surgery to repair an acromioclavicular shoulder injury. His approach has been calm, knowledgeable, sensitive and more importantly has quickly produced results that have improved movement, functionality and strength. Home Physio Group was recommended to me by the renowned Fortius Clinic and I would recommend them highly for any orthopedic injury.
Ray, Ilford
6 days ago-I got in touch with Home Physio Group after my Dad was discharged from hospital with a broken hip. Our initial approach was very positive as the company was friendly and helpful in answering the questions we had. Mobs (the physio) was a lovely guy, very friendly and knowledgeable. Dad found the sessions extremely beneficial and I'm happy to report his mobility now has improved significantly. I can't recommend Mobs and Home Physio Group enough
Paul, Enfield
My mum recently broke her hip and was in hospital for 6 weeks. I contacted Home Physio Group and our physio (Mobs) was assigned to mum's treatment. Mobs is very kind and caring and is helping mum gain confidence following her recent falls. The activities mum does with Mobs seem to have helped the pain in her back and we are continuing to hopefully gain the strength in her leg to ease the pain there.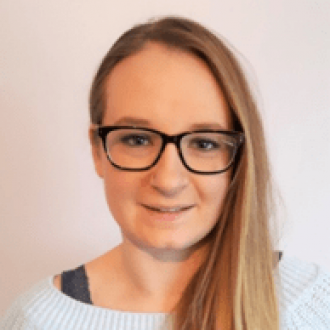 Stephanie covers North & Central London. She has had extensive experience treating children & adults with varying rehabilitation needs at home
Call us on 020 7096 0684

You can discuss your requirements with one of our specialist case managers