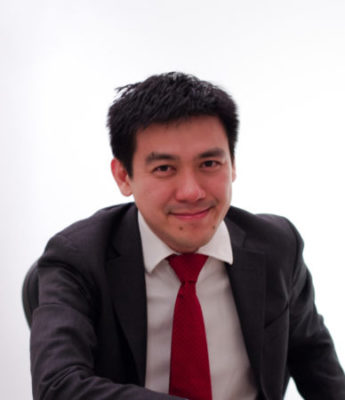 Dr James Teo is a consultant neurologist with a specialist interest in stroke rehabilitation, general neurology, brain injury and clinical informatics. He holds a PhD in Clinical Neurology, awarded by the internationally prestigious UCL Institute of Neurology, Queen Square. He has also written over 30 peer-reviewed papers. Dr Teo is currently the chief investigator of a stroke prevention trial using a wearable patch technology.
Clinical Director, Hily Perpinyal interviews Dr James Teo.
How can we prevent strokes?
Many strokes can be prevented by avoiding the controlling the common risk factors of stroke: high blood pressure, diabetes and smoking. These lifestyle factors constitute a large amount of preventable strokes.
However, some strokes are only preventable by detecting silent risk for strokes like irregular heart beats (atrial fibrillation) or cholesterol build-up in the arteries in the neck. These strokes are therefore not preventable unless tests are done to detect them appropriately.
In your opinion, is there a time in life where it is too late to start reducing the risk factors (such as quitting smoking), or is it never too late?
Stopping smoking will reduce the risk in the future but not the risk and damage that has already accumulated in the past. Generally if you can read this, it is not too late to stop smoking.
Mini strokes, or TIA's is a sign that a stroke could happen in future, but not necessarily. What should people do if they have had a TIA? Can they prevent a stroke from happening?
If a patient has a TIA, they need to be seen in an emergency TIA clinic or A&E which is available throughout the UK within 24 hours. In many instances, the episode is not a TIA but in instances of a TIA, the more serious stroke is preventable.
How important do you think physiotherapy is after a stroke and in what way?
Rehabilitation particularly multidisciplinary (physiotherapy, occupational therapy and speech therapy) is important to enhance recovery and allow earlier reintegration with normal life and activities. Often patients who do not think they need neuro physiotherapy find they struggle with simple affairs in the first 1-2 months after a stroke.
In what time frame do you think people make the most recovery after a stroke?
3 months, but recovery can continue to happen many months or even years later. Often if no therapy was given early in the stroke, there is a lot of benefit that can be gained later on.
Dr Teo consults at several locations in London and Sevenoaks.