Anterior cruciate ligament (ACL) reconstruction is a type of knee surgery to replace the ACL, usually using a tendon from another part of your body.
Your ACL is a band of fibrous tissue that helps to stabilise your knee. You can tear of sprain your ACL, it is a very common knee injury. Most of them happen during sporting activities. Injury usually happens when you slow down very quickly while turning at the same time.
If you have an ACL tear your doctor is likely to suggest a reconstruction if your knee is unstable and keeps giving way and also if you previously played a lot of sport, have an active job, for example heavy lifting, your knee will need to be re-stabilised.
An ACL reconstruction is carried out under a general anaesthetic or a spinal. This surgery is carried out using keyhole surgery techniques and is normally done as a day case so you can go home later that day. A physiotherapist will come and see you in the hospital and show you how to use your crutches. They may also give you a knee brace to give some support to your joint as it heals. Your doctor will want you to bear some weight through your leg as soon as possible with the help and support of the crutches.
Your physiotherapist will give you some exercises to do at home while you recover. The amount of physio required varies from person to person and your physio will advise you accordingly.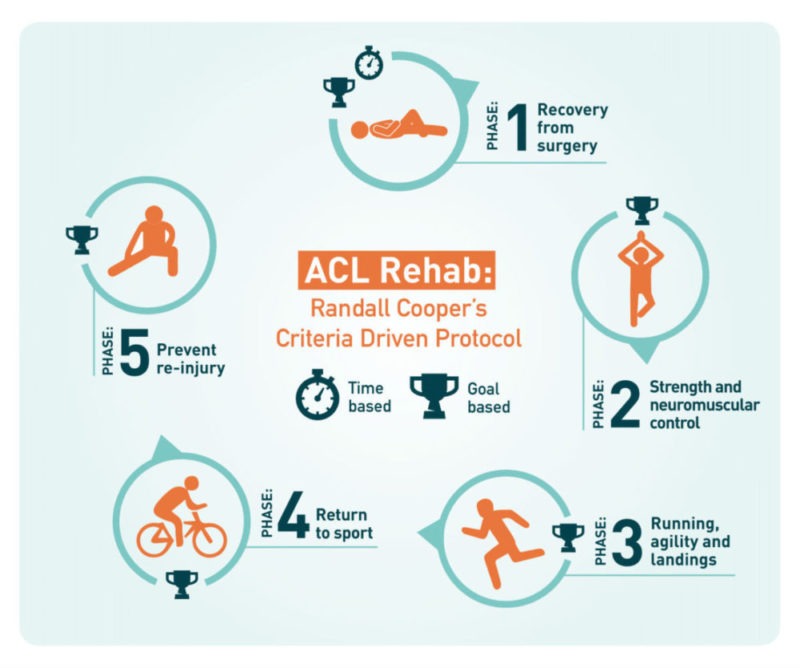 It usually takes around six months to one year to fully recovery from this surgery but after two weeks you should be fully mobile without the use of crutches. Most people are able to go back to their sporting activities at around six months but it will depend on the sport you play and the decision of your surgeon.
There are other alternatives to ACL reconstruction if you have only partially torn your ligament rather than fully torn it, or if you are older and do not play sports or do physical activities that put a lot of strain on your knees. Your doctor may suggest physiotherapy and a hinged knee brace to give you support during your recovery.