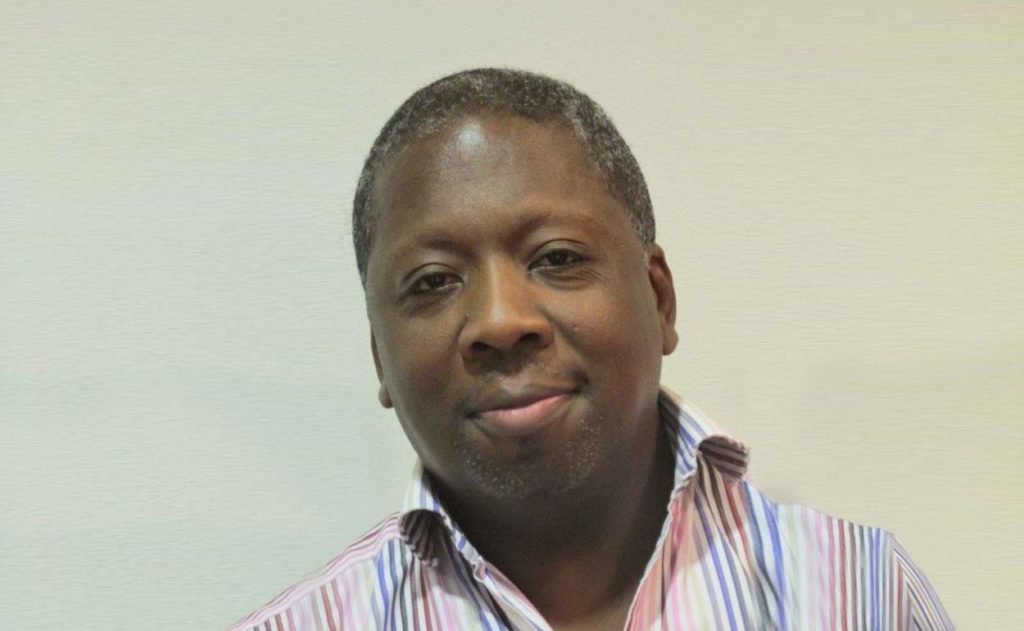 BBC Television Presenter & Programme Editor, Egon Cossou, combines a busy job whilst caring for his mother, who is blind, at her home in Edmonton in north London.
Clinical Director, Hily Perpinyal talks to him about what life is like juggling work at the BBC with having a new role as a carer.
Q. I understand that together with being a BBC journalist, you currently look after your elderly mother who is blind and has trouble with her mobility. Carers sometimes find they have to choose between their careers and looking after their loved ones. How has this affected you and was it a difficult decision to make?

I'm really lucky to work for an employer who actually can understand how important flexible working can be for people with caring responsibilities. The BBC was very receptive when I decided to take the plunge and work part time, so that I could be around for both my parents. It meant taking a cut in wages, but it was something I really wanted to do. Not everyone is as fortunate as me, and can have a hard time getting employers to accept the necessity of flexible working especially when it comes to looking after elderly loved ones. That really has to change.

Q. Becoming a new carer, did you find the support system difficult to navigate?

It was like trying to navigate a white water rapid, using a leaky row boat at night wearing a blindfold. Completely confusing, very unsettling and frustrating! Also trying to do all this when you are deeply worried about your loved ones. The current system need to be simplified and made much more user-centric. Otherwise we will see people slipping through the net.


Q. You are launching a personal website called Squarethecircles aimed at people balancing their own lives with the needs of elderly parents. From your experience, do you think having a balance is possible?

Absolutely! It will not always be easy and there will be anxiety, stress and sheer hard work, but balance really can be achieved. That is why we are featuring tips on things like flexible working, assistive technology and exercise. We are also very keen to emphasis that this life stage isn't just about medical appointments. The extra time we spend with our loved ones can really reconnect relationships and provide real joy. We are also looking at how we can make the most of this precious time together.


Q. Do you think there is enough support for carers? What would you like to see change or improve to make carers' lives easier?

We need to wake up to the fact that as our society ages, more and more of us will need to look after our loved ones. That demographic wave is coming our way and we need to get ready. Right now, most attention is focused on making sure that the needs of working parents are met. There needs to be a collective realisation that we need to have a similar focus on the people working whilst caring for their own parents. We need to get ready. The tsunami is coming!


Q. During this pandemic, your mum has started doing physiotherapy virtually. How has this been going for both of you?

Frankly, I've been really surprised by how things have turned out. I had been hoping for real improvements in her mobility but the benefits have gone way beyond that. She is not just stronger and more flexible, the twice weekly "physio visits" seem to have given her something else to look forward to in her routine. She really seems to relish the challenge of getting to grips with something new. I had been expecting to have to nag her to do the "homework" set by the physiotherapist. But she's taken the lead and is demanding to get on with the exercises herself.
A special thank you to Egon Cossou for taking the time to talk to us about the challenges facing carers today. To find out more about his work, visit: https://www.squarethecircles.com/ .